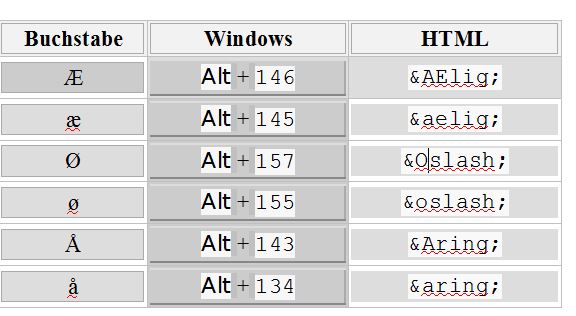 Jeg lærer dansk
Since six months, I´m attending a weekly Danish class in Hannover and I´m very excited about the language!
Becuause we´ve started to proceed from the basics (present form, basic vocabulary, speech comprehension)
to conversations and texts, I´ve been asking myself, how I can write all these special characters of the Danish language.
Fortunately, Ive found this shortcutlist.